Re: Mezzo's Obligatory Ice Level Month
Day 12: Mirror Temple (Celeste)
After the gondola incident, Madeline and Theo move forward. The next step in their journey takes them to an ancient temple.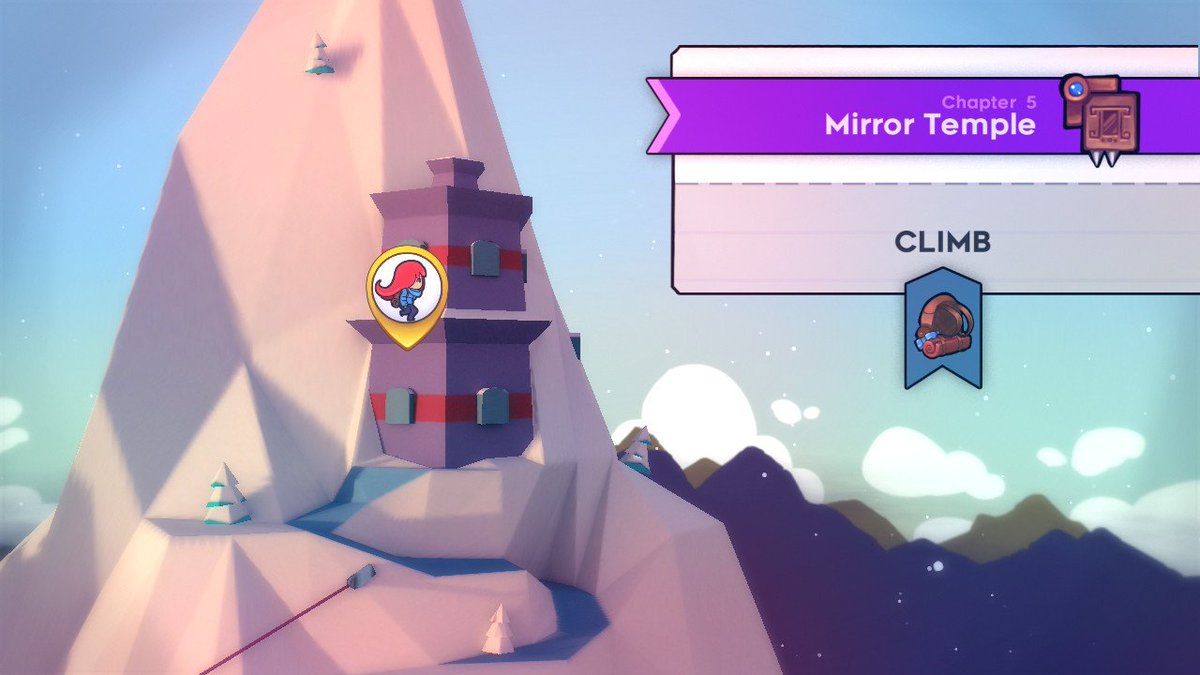 Who built this thing? It's a complete mystery. Maybe it was just formed by the mountain itself.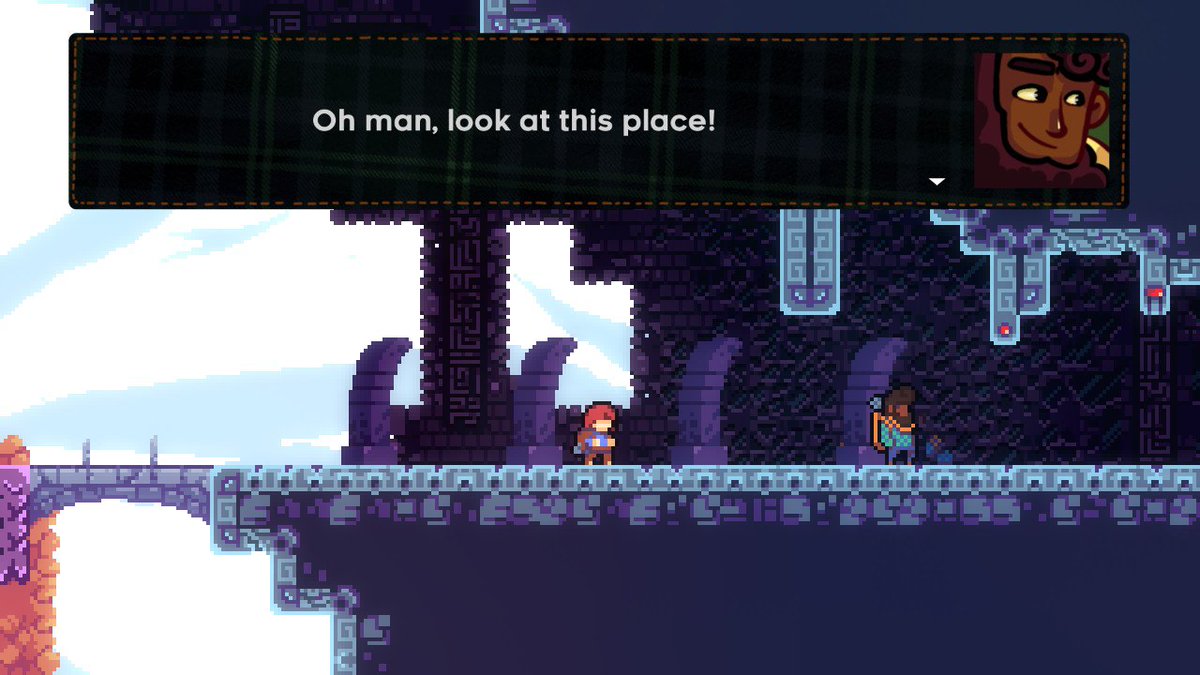 Theo's pretty interested, but Madeline is more hesitant. He runs straight in, and she has to play catch up. Things go sour pretty quickly when Madeline finds Theo's phone abandoned in front of a mirror.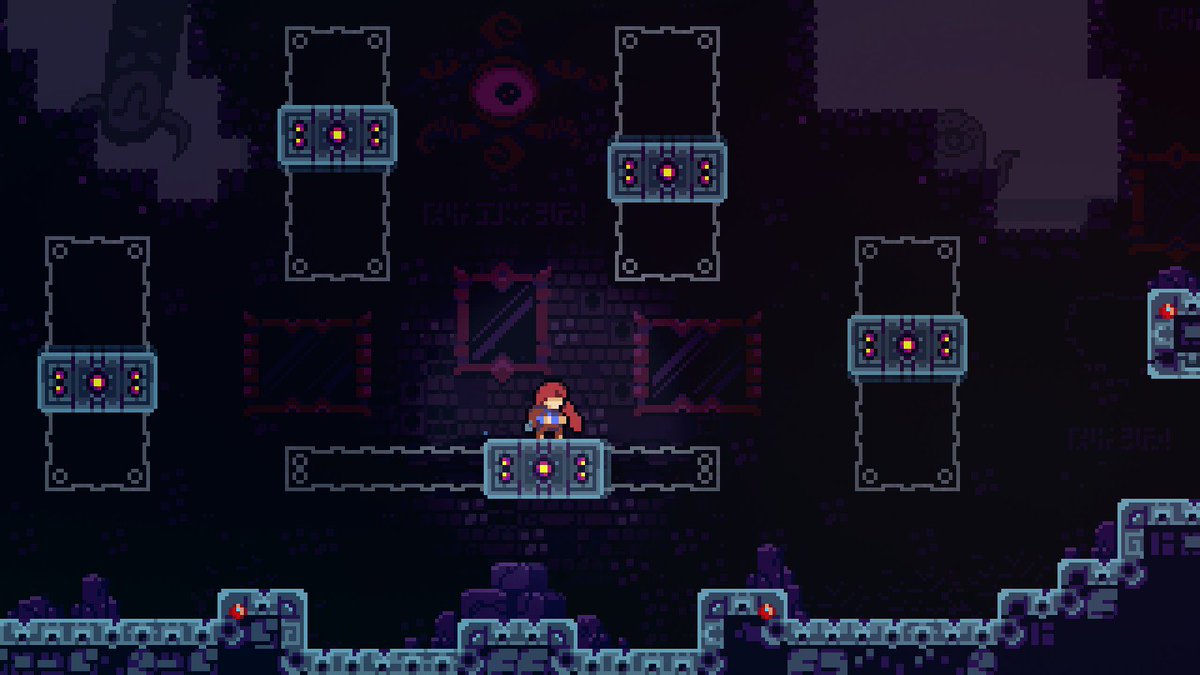 These platforms will move along the designated lines when you dash, and slowly return to their place afterward. They can be both friend and foe, and figuring out exactly when to use your dash is key to completing a lot of challenges in here.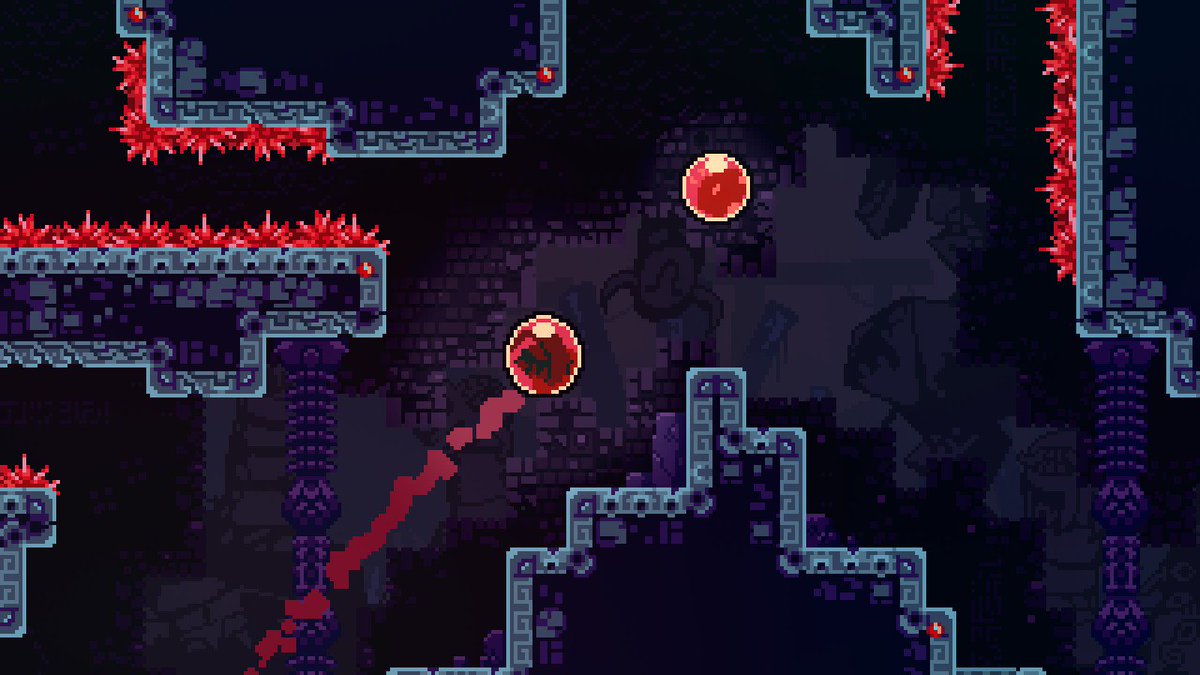 The other new thing here are these red bubbles. They're similar to the green bubbles from the prior chapter, except they keep going in one direction until they hit a wall. You can dash out of one and often need to in order to avoid getting hit by the spikes.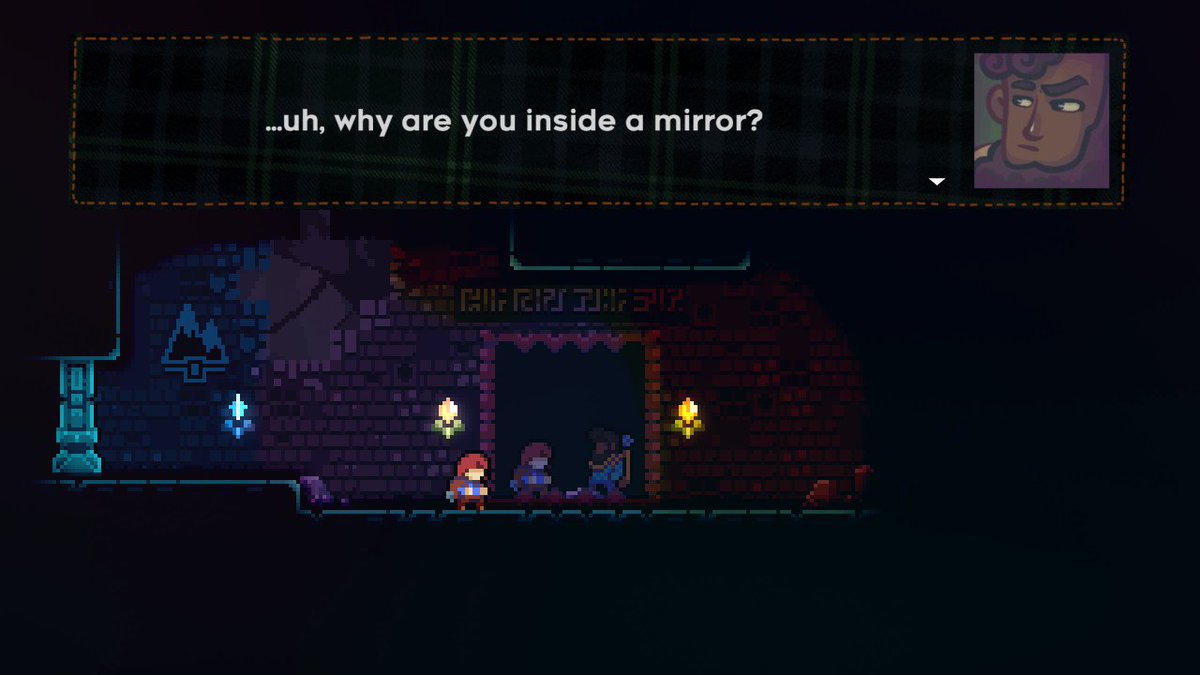 A few rooms in, Madeline finds Theo. He's somehow gotten himself trapped in the mirror world or something, and it looks like Madeline is going to need to find her own way there in order to rescue him. After collecting some keys, she can uncover a big mirror that allows her to do just that.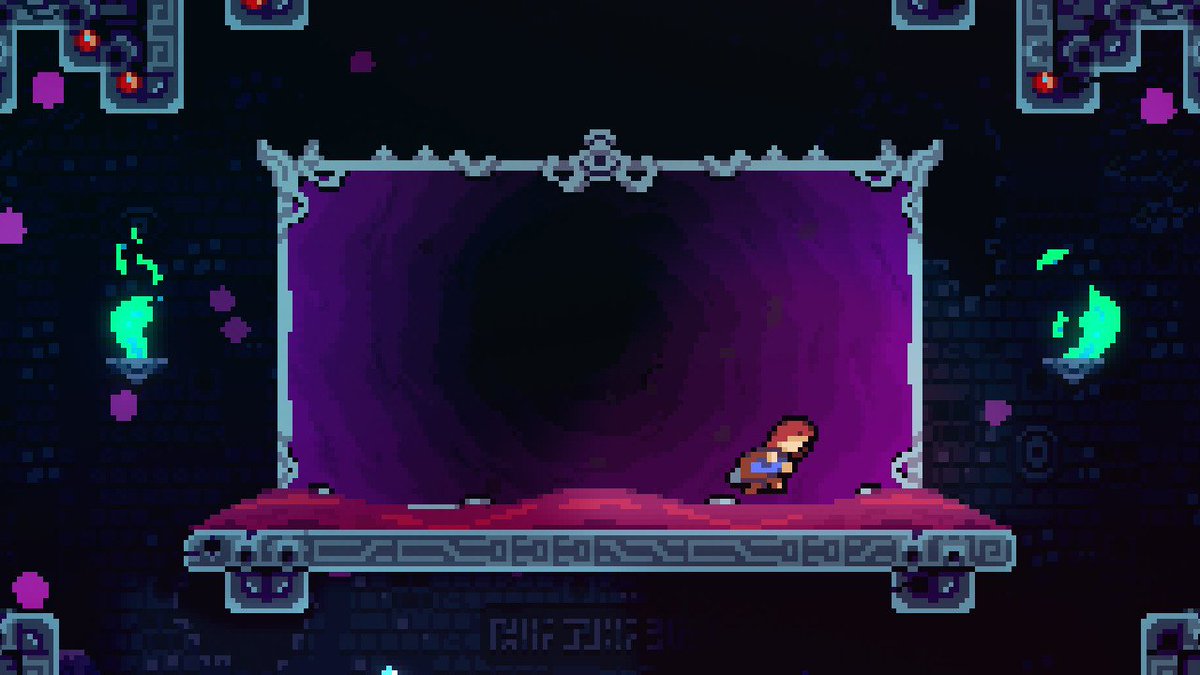 Madeline never was good with mirrors. After this portal opens, there's a brief segment where you have to control an eye thing and move it toward Madeline. It can break certain blocks, but can't move past blocks that look like waterfalls of light, and when it touches Madeline it kills her. Then we take control of Madeline again and head into the mirror world proper.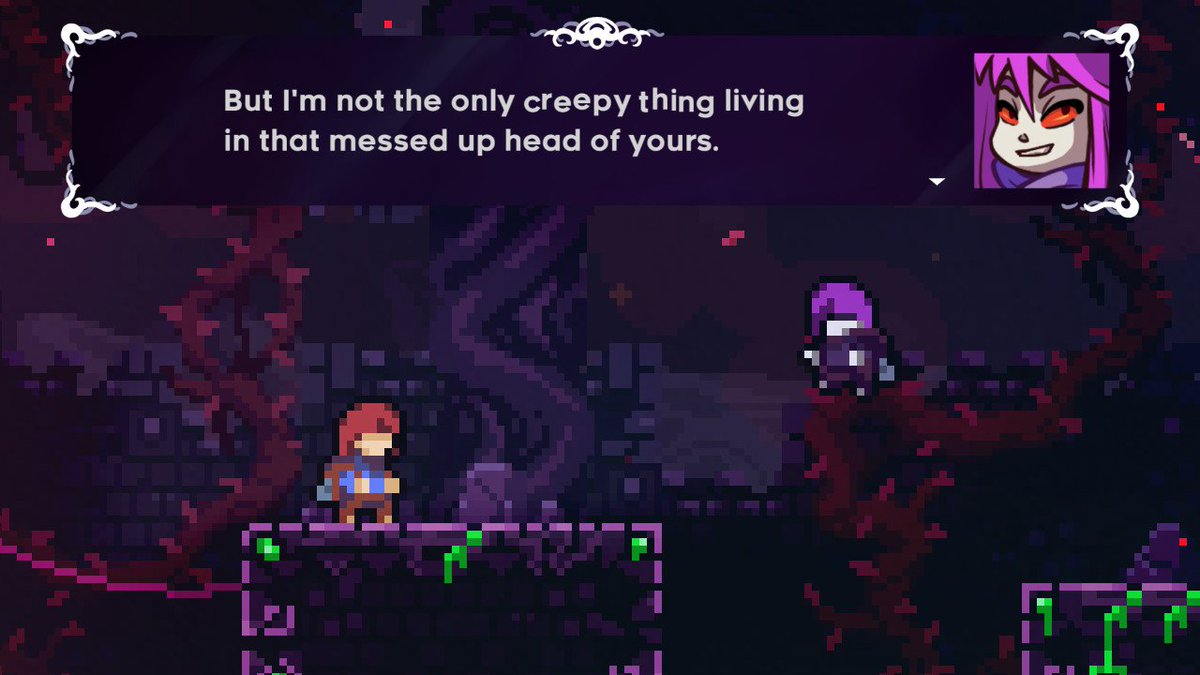 Oh, look who's back. She says that everything messed up in this temple is there because of Madeline herself.
Madeline: Why are you doing this to me?
Goth Madeline: Because you deserve it.
Okay, I'll be frank. As someone who's dealt with self-loathing before, this sequence really resonated with me.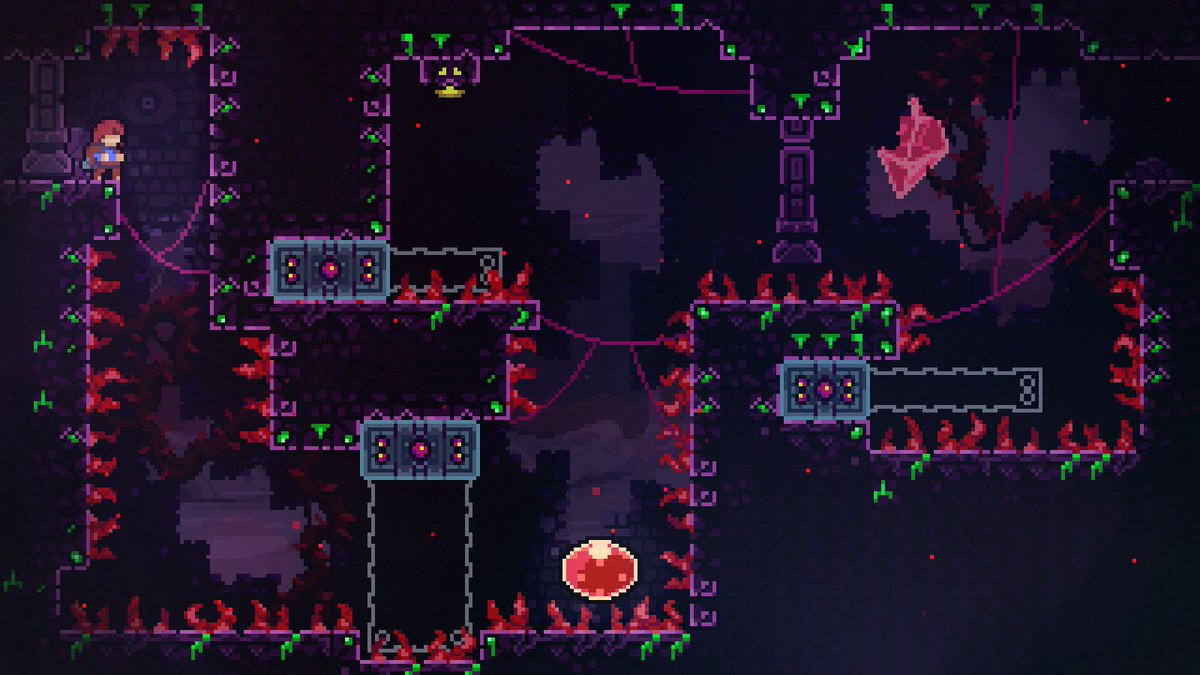 Now a lot of the temple is covered in creepy tentacles that aren't safe to touch, making things much harder.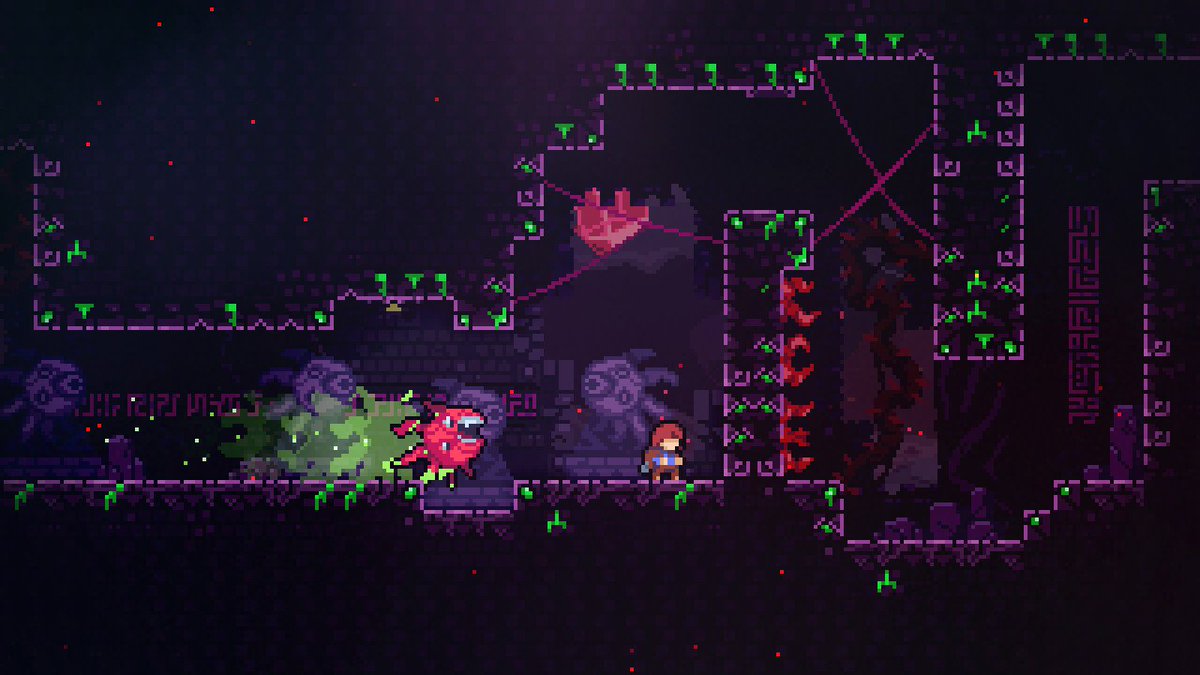 Oh yeah, and the eye things show up too. They charge at Madeline when they see her, and can be stunned for about a second by jumping on them. They're mainly a threat, but sometimes you have to use them to break blocks in your path or hit switches.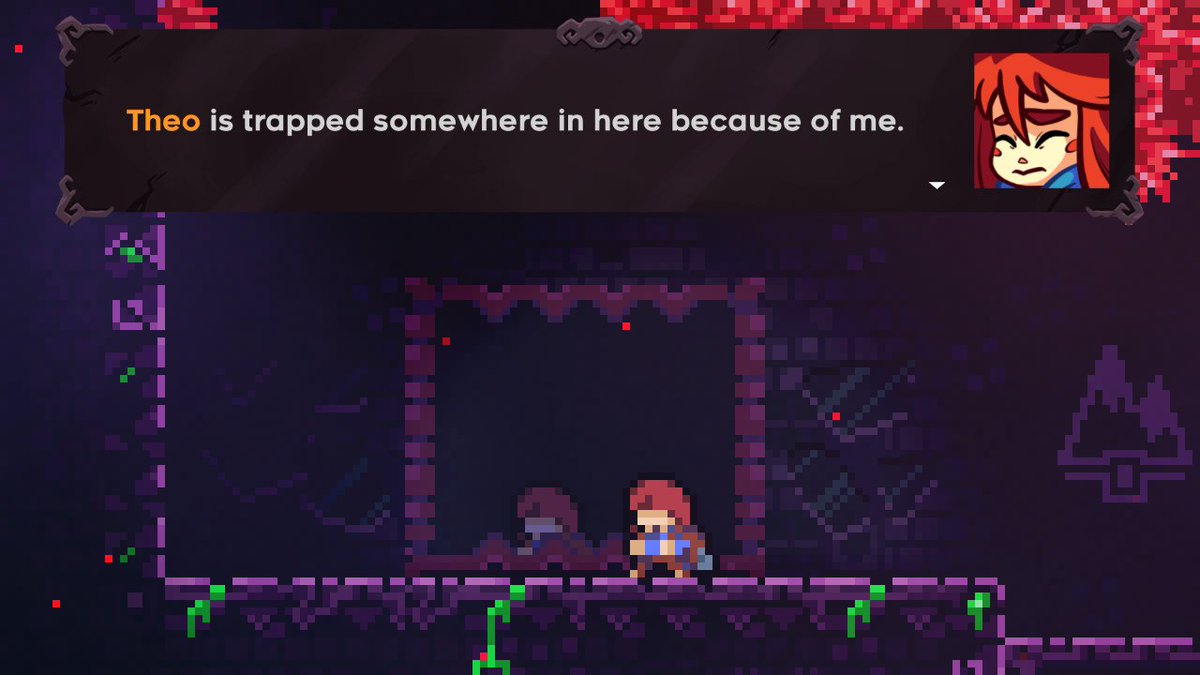 Madeline seems to be on the verge of a breakdown, but she manages to hold together. Just breathe. Remember the feather. You can do this.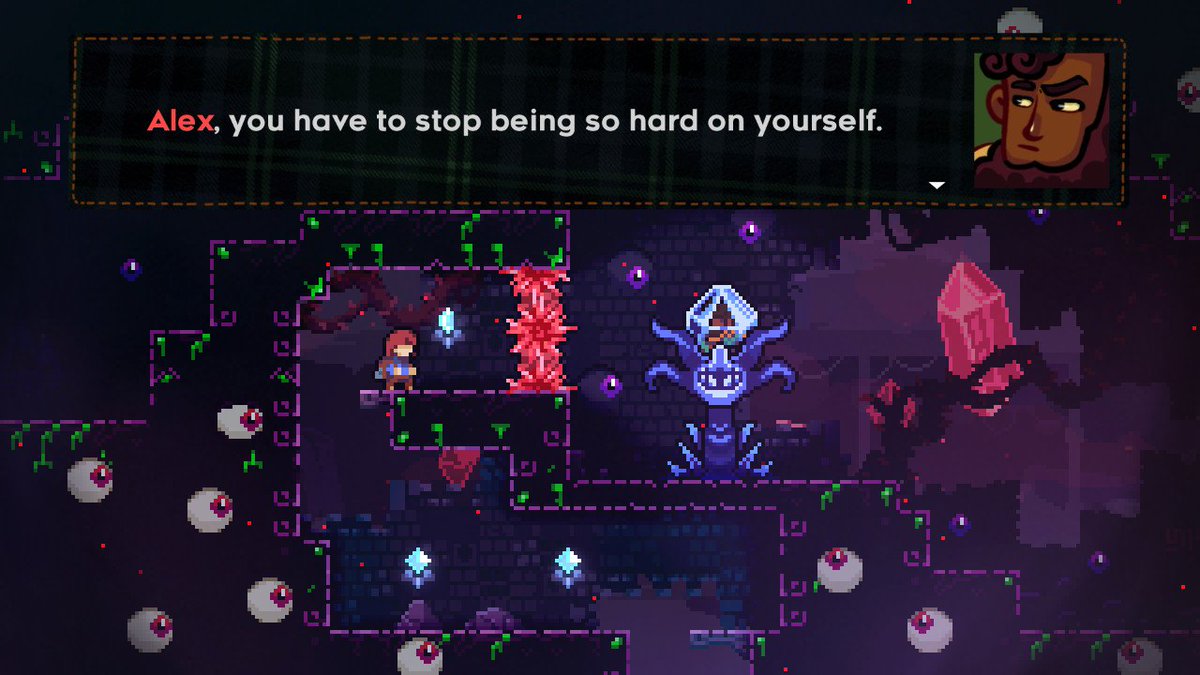 Eventually, she finds Theo again. He's trapped in a crystal and has all these eyes staring at him. This is thought to be a manifestation of his own anxieties. Madeline now needs to go around and free Theo from that pillar he's trapped in. And just who is Alex? Theo doesn't bother to explain right now, as he really wants out of here first.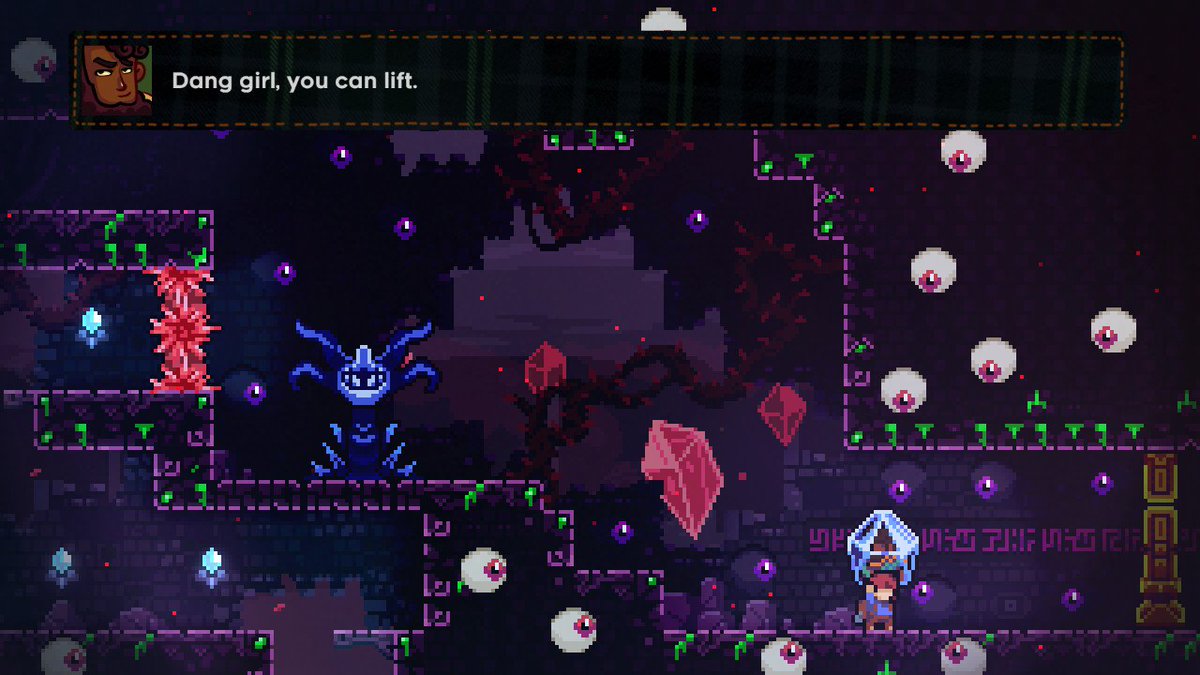 He broke free! Well, sort of. Now Madeline has to carry him through the rest of the stage. You can't dash while carrying him, so your movement options are pretty limited. On the other hand, he can hit switches for you and can't be hurt by the eye things.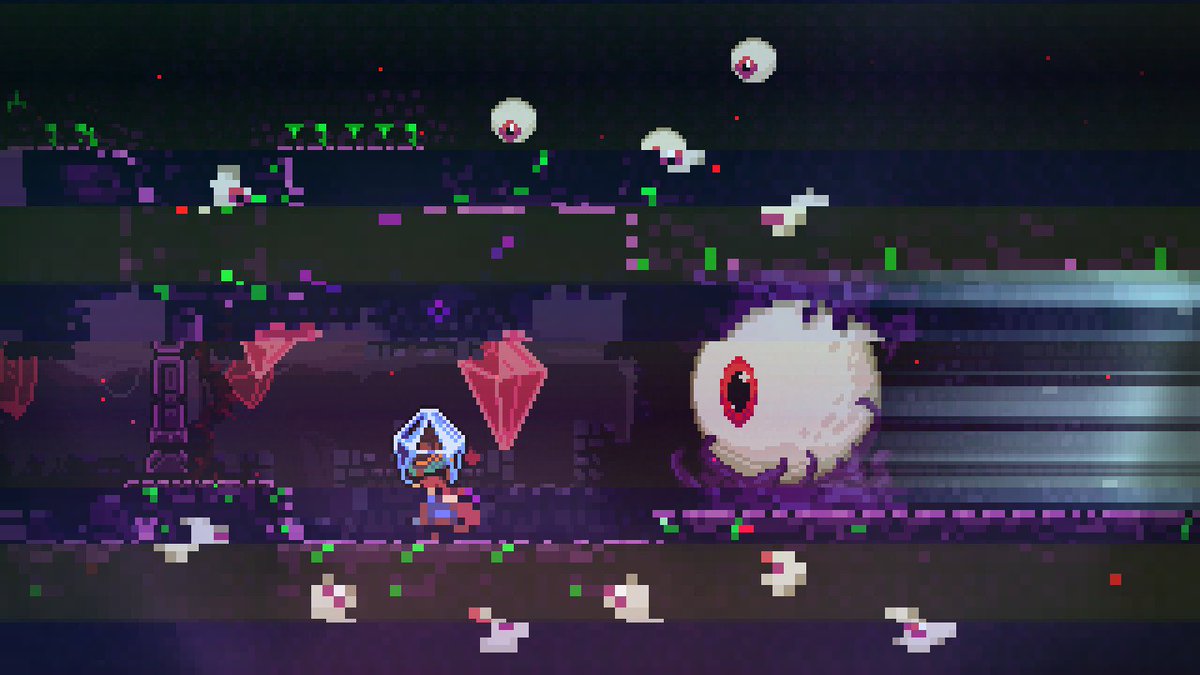 You finish off by throwing the crystal at this big eye, shattering both and allowing Madeline and Theo escape from the nightmare realm.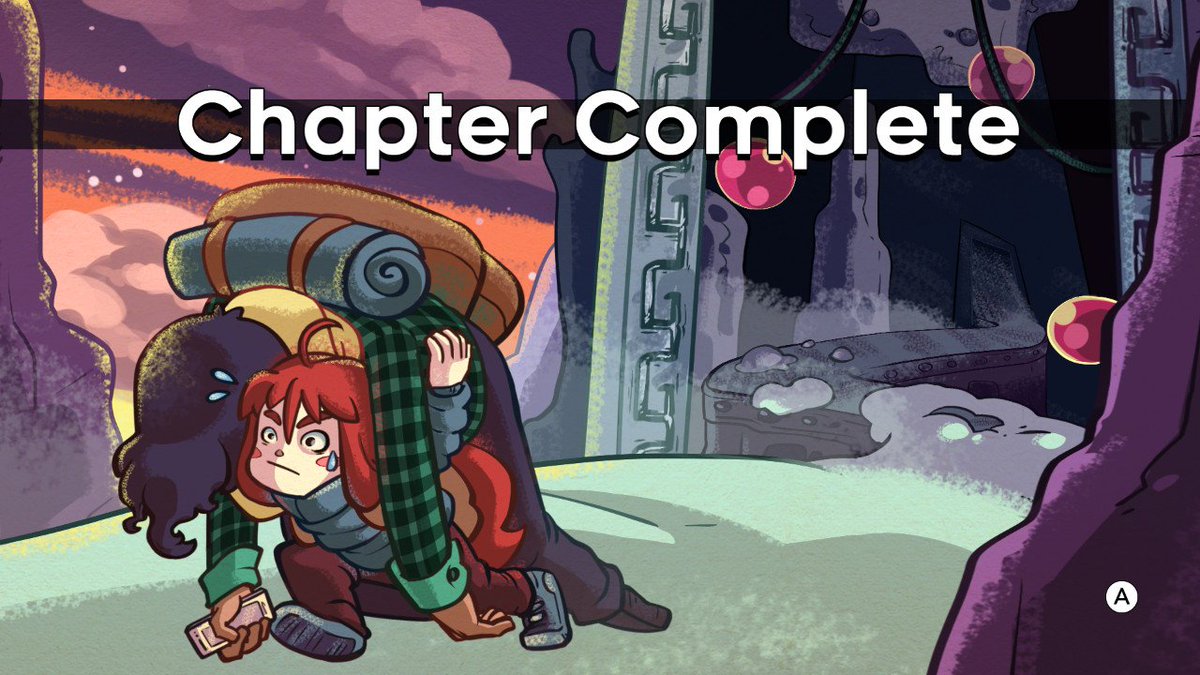 What an ordeal.
This chapter starts out with Quiet and Falling, then transitions to In the Mirror when you enter the mirror realm. Both are pretty unsettling.