Re: Mezzo's Obligatory Ice Level Month
Day 6: A series of randomly generated mountaintops (Fictorum)
Fictorum is a game about ultimate magical destruction. It's a rogue-lite adventure following a renegade wizard, the last of the Fictorum order. This one I bought recently, and it caught my eye because I'm a sucker for anything with customizable spells. While there is some degree of character customization, your wizard is an always male edgelord who smolders with generic rage.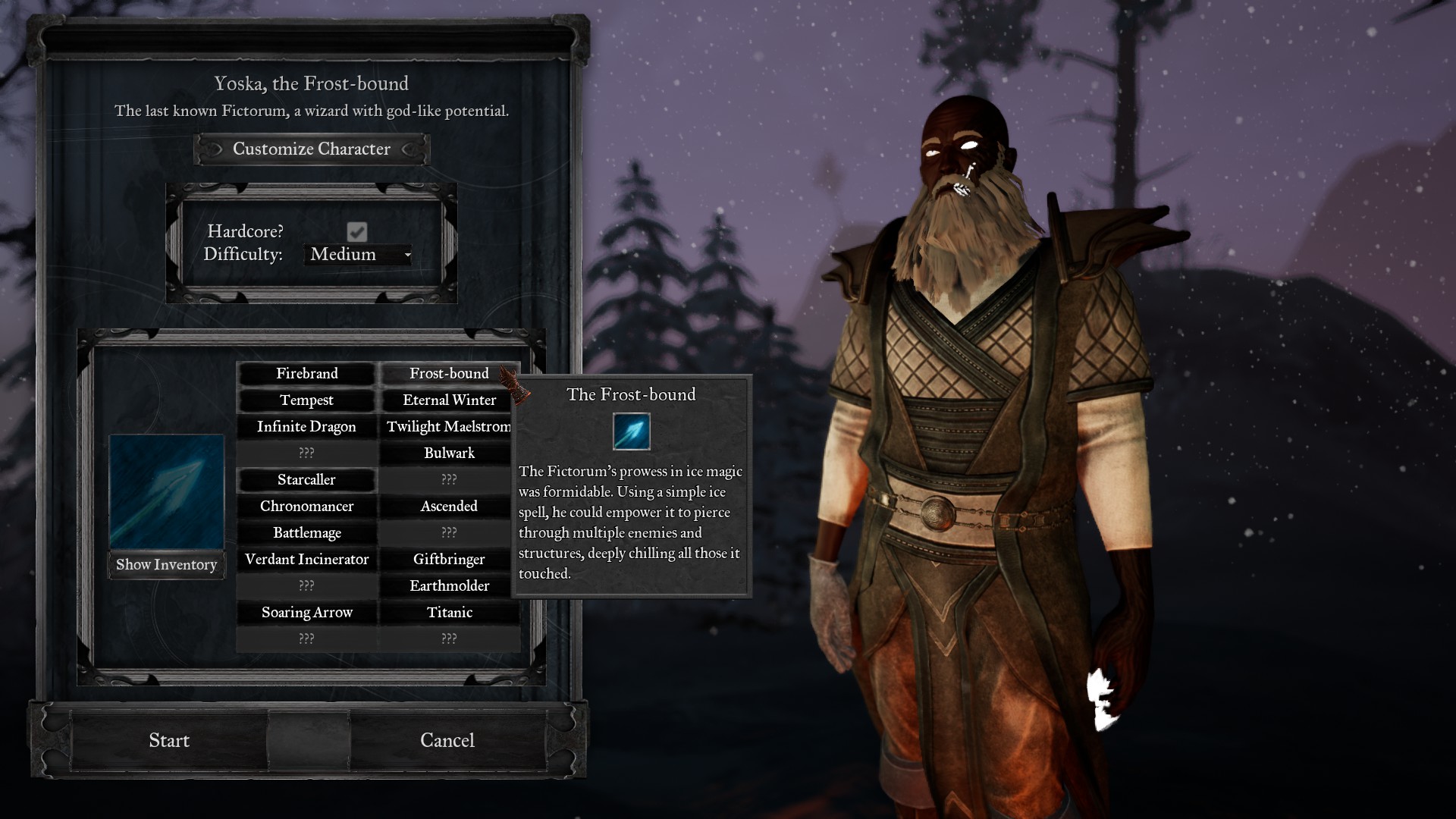 You select a title to start each run with, which affects your starting spells. Naturally, there are several ice-themed ones: The Frost-bound throws long range icicle spears, Eternal Winter has a chilling beam, and the Titanic summons huge icebergs. The pun in that last one is almost certainly intentional.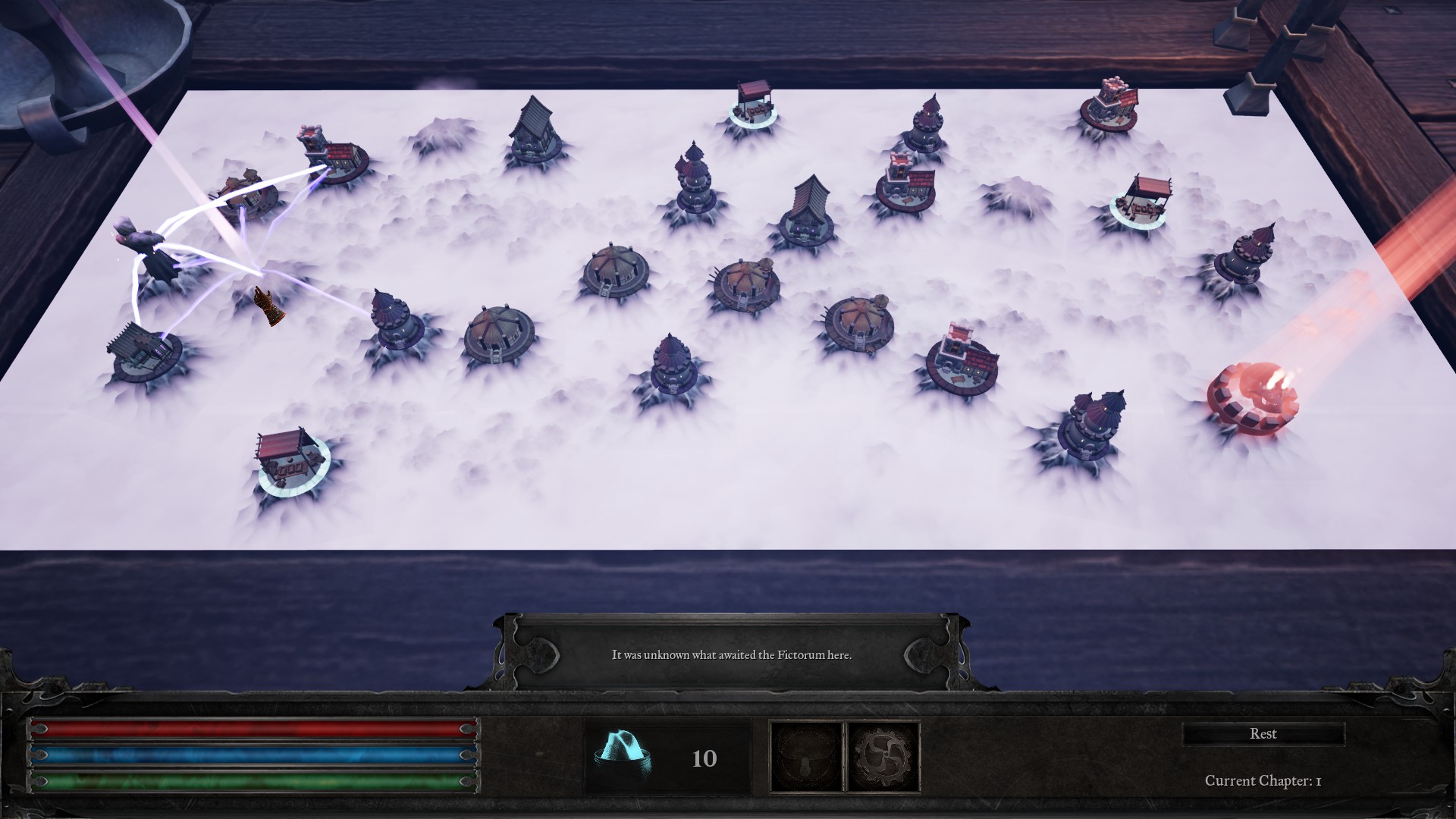 This world is flooded with a dark miasma, leaving only mountaintops inhabitable. You travel between these on the world map, and what you encounter depends on which way you go. There are several different enemy factions standing in your path. Not every mountain is icy, but it's a pretty common trend.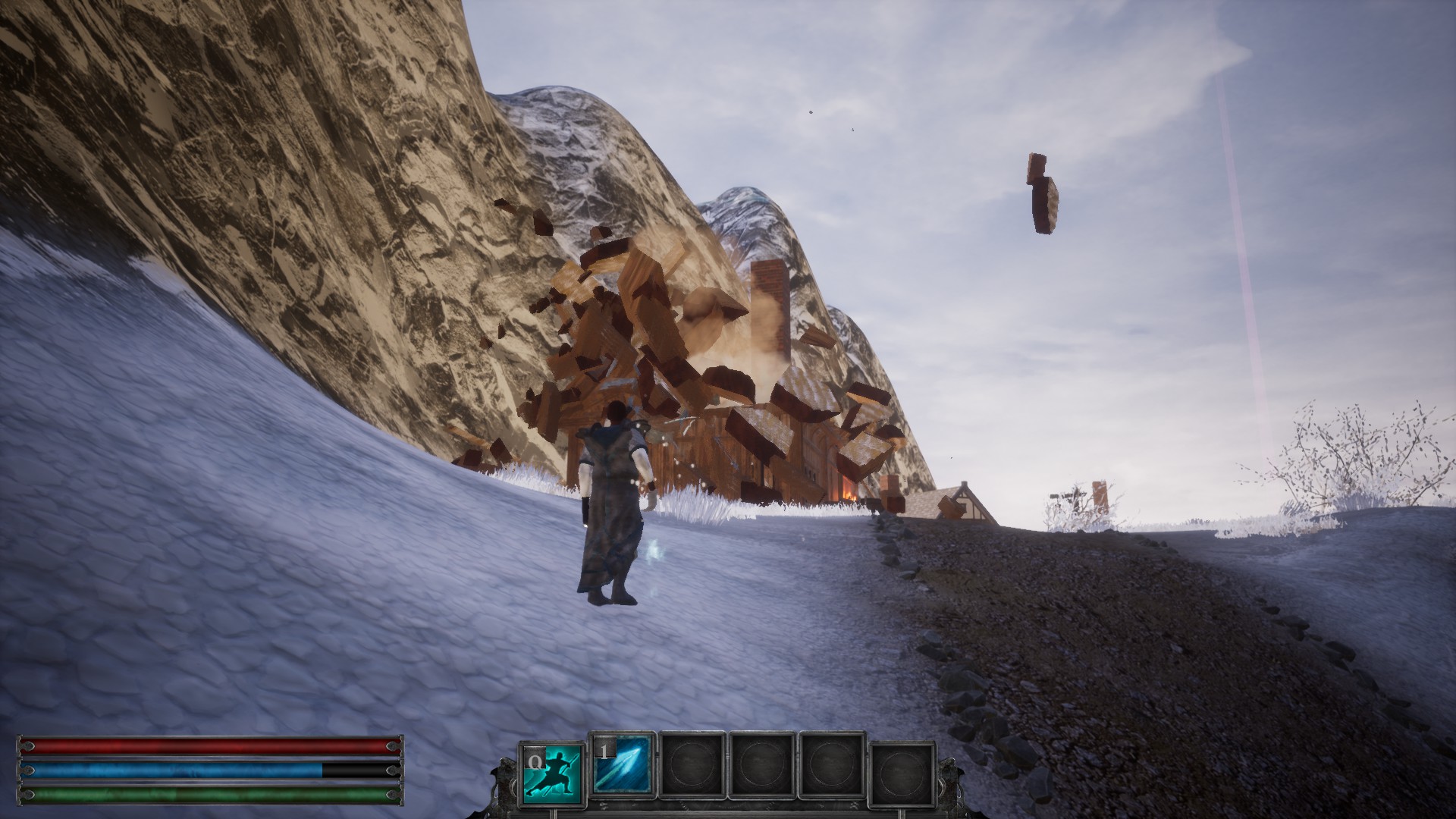 In combat, you unleash the power of destruction. All buildings are destructible, and will crumble apart after being struck by a spell. Your spells don't deal damage to you, but the rubble from destroyed buildings can.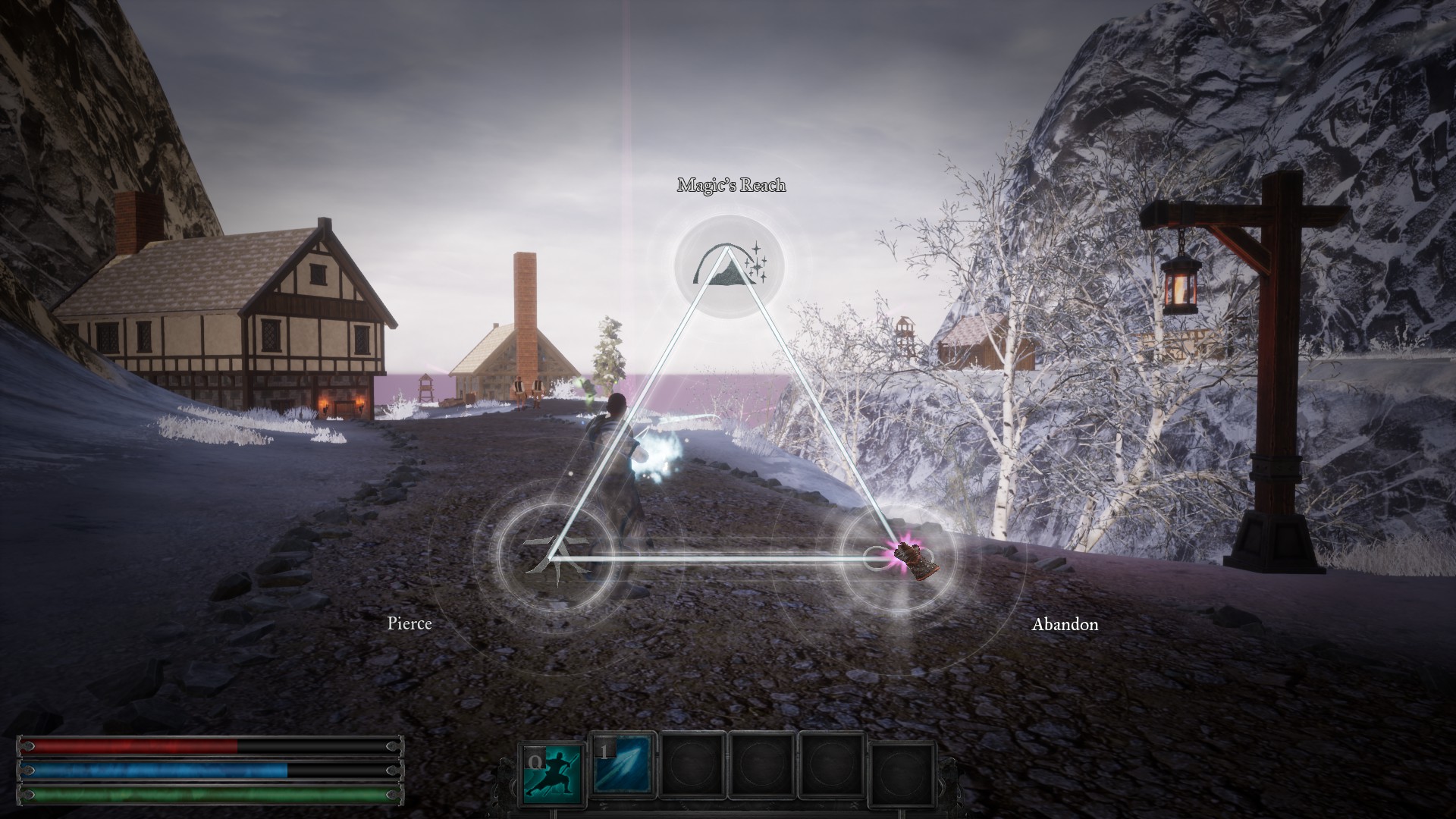 Runes allow you to add up to three modifiers to each spell. Magic's Reach increases range, Pierce allows the spell to pierce multiple enemies, and Abandon adds rapid fire at the cost of some power.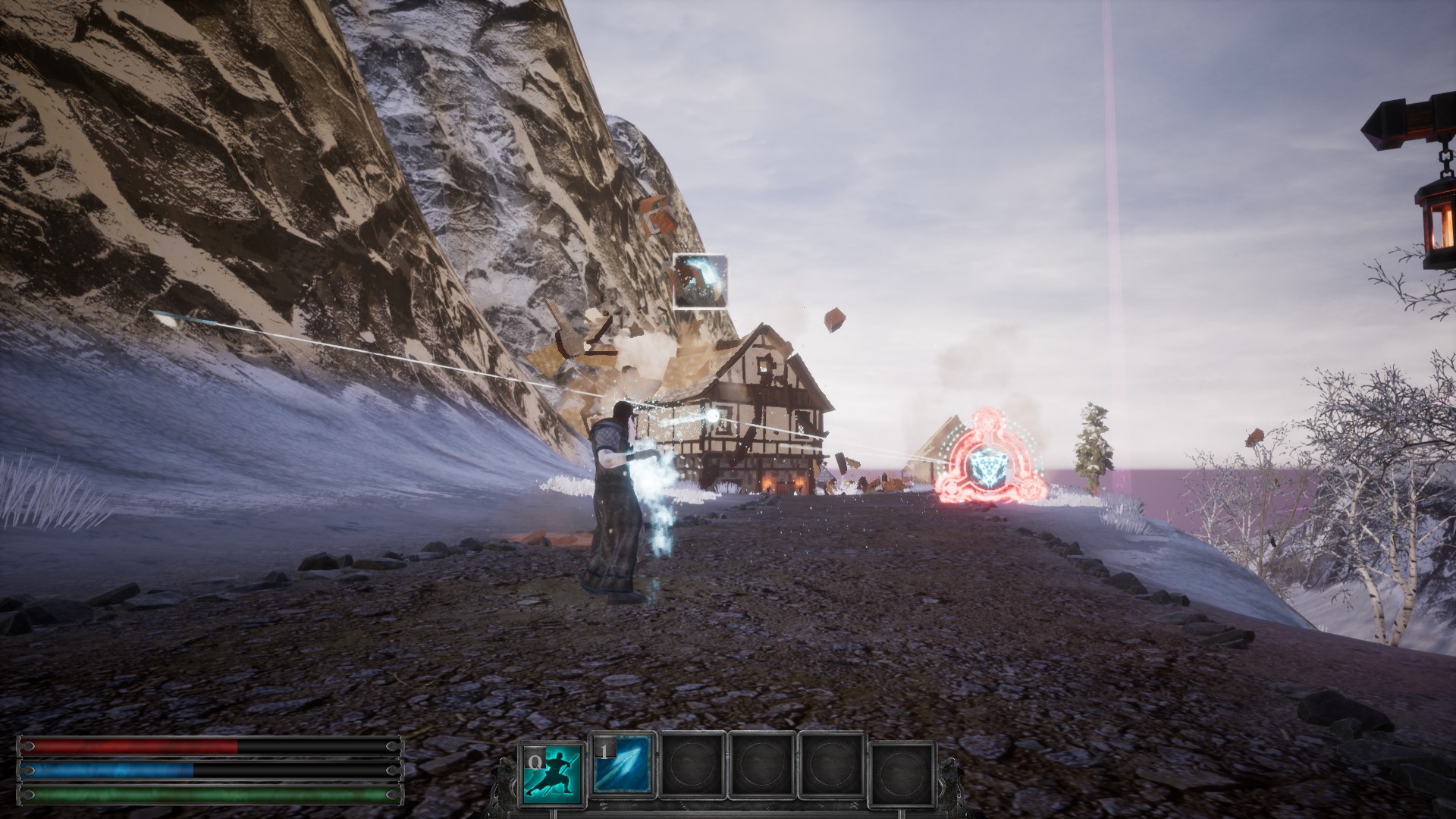 Throwing around ice spears with wild abandon made this fight rather chaotic. There's an enemy mage in this shot, who is currently putting up a shield.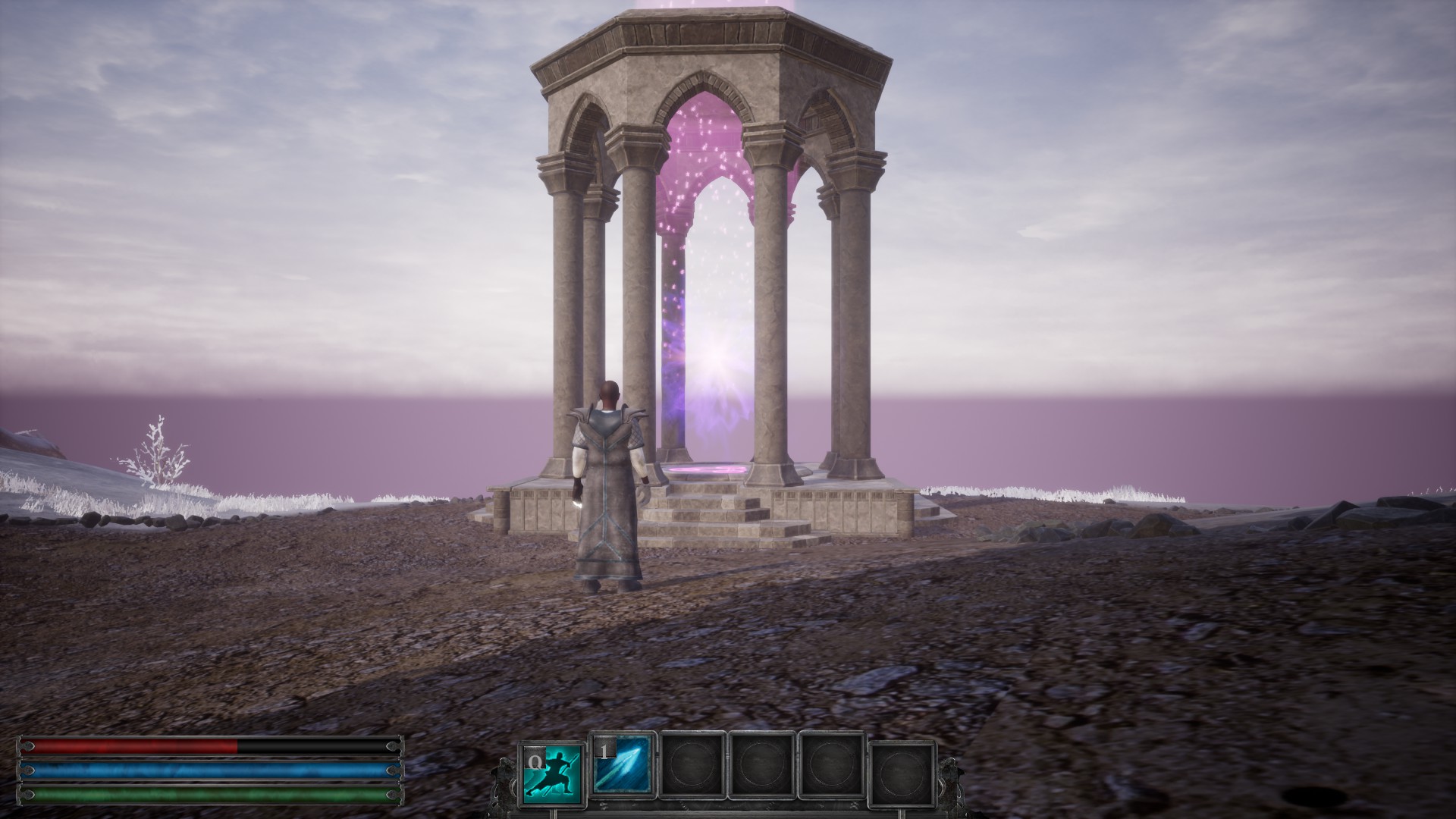 After clearing an area, the Nexus returns you to the world map. Sometimes it's a good idea to search any intact buildings for loot before leaving.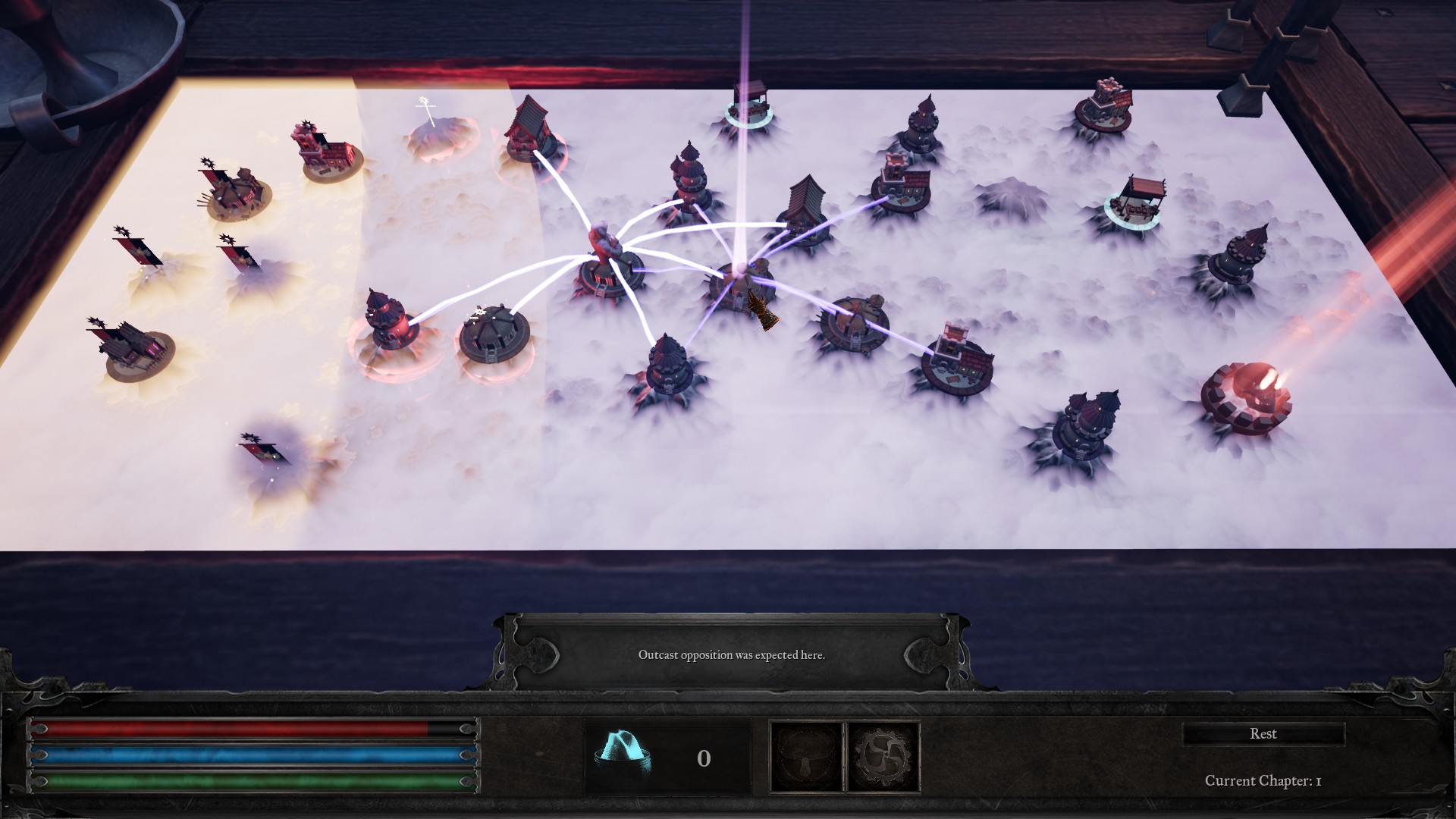 As you travel across the map, the Fictorum is pursued by the Inquisition. It's best to avoid them when possible, and stay ahead of the advancing wave.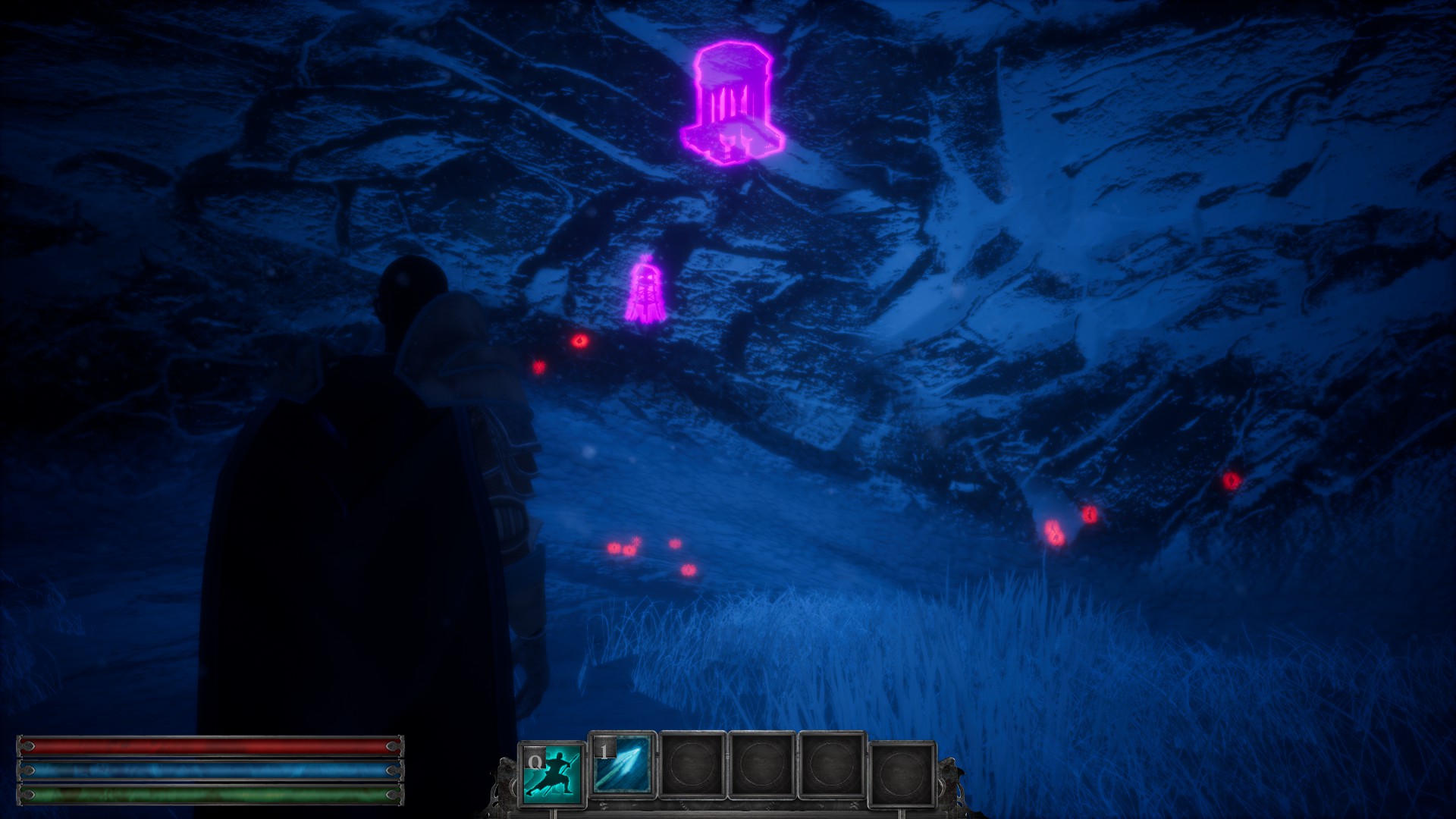 Clairvoyance is an innate ability that allows us to highlight enemies, items, and objectives through walls. This is incredibly useful, but costs mana to maintain, and in a game where magic is your only weapon, mana upkeep is absolutely vital.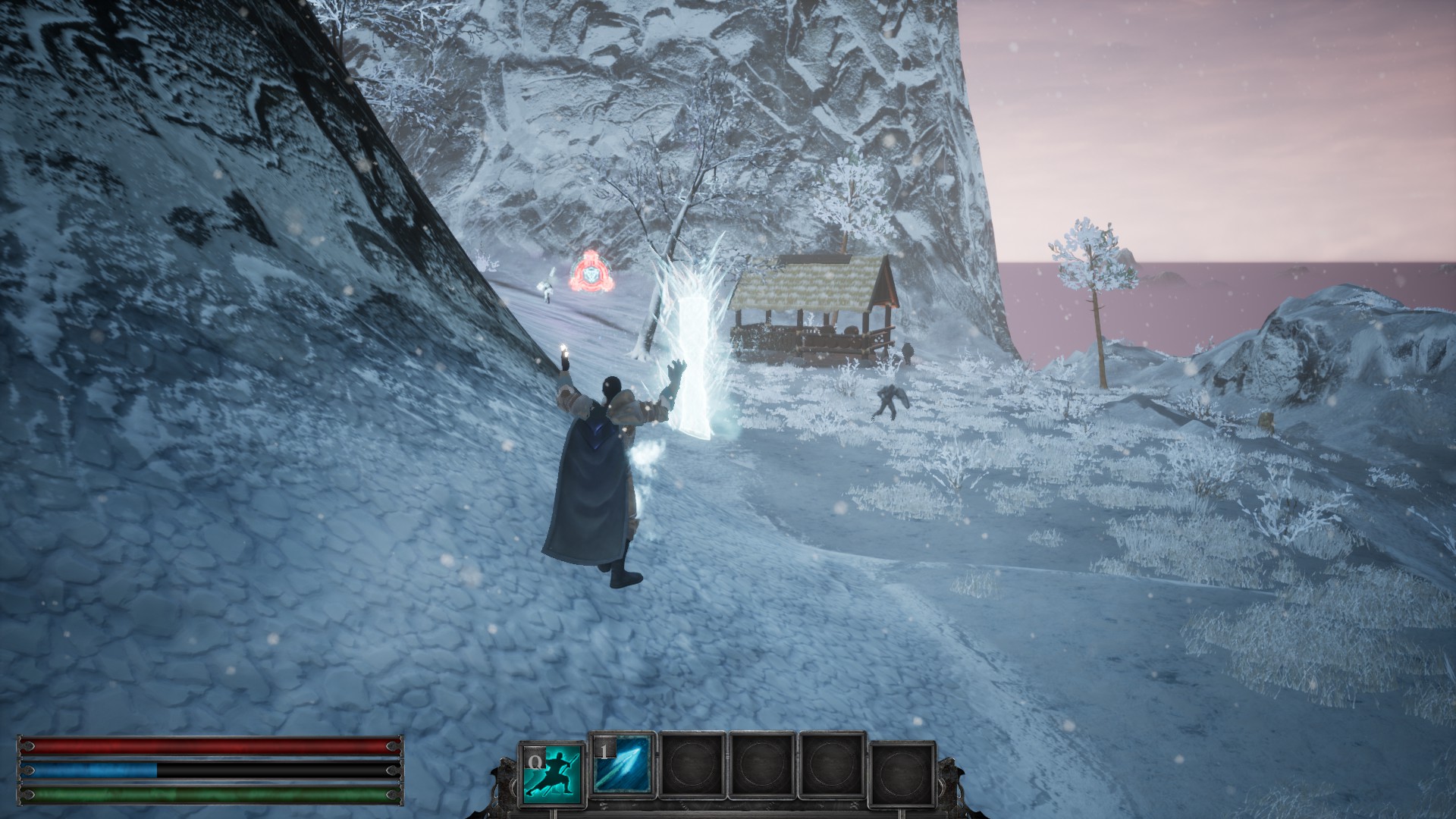 Here I replaced the Abandon rune with a Sentinel rune, which summons a tower to fire spells at incoming enemies.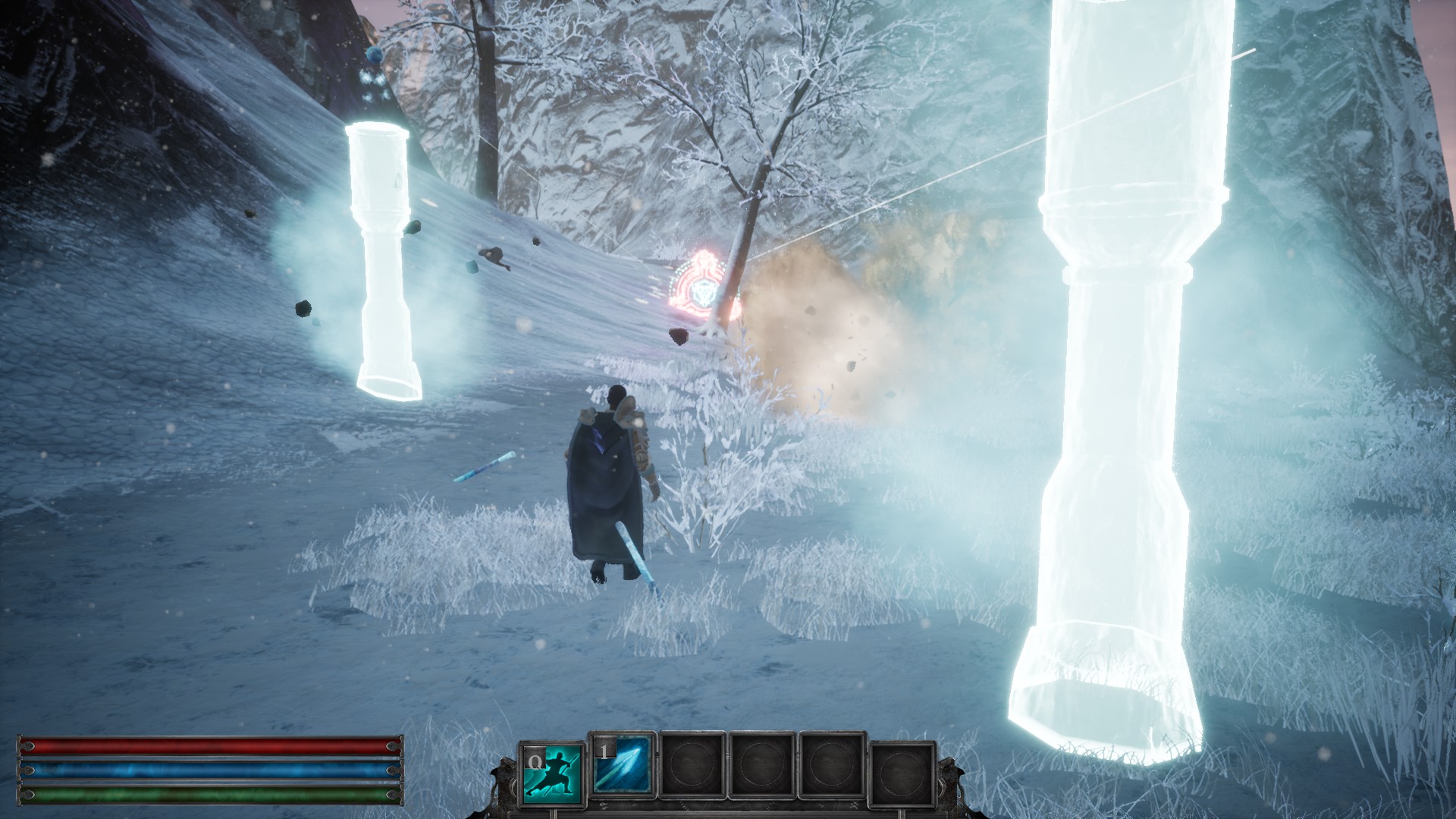 The turrets have much better aim than me, and I could focus on dodging while they rained ice spears on the enemy. Sadly, the Fictorum died soon after, thanks to a confrontation with an enemy arch-mage. Oh well, there's always the option to try again.