Re: Mezzo's Obligatory Ice Level Month
Day 18: Winterdown (Nefarious)
Nefarious is a classic tale of good vs. evil. Good guys are here to save the day, and bad guys capture princesses who need rescuing. Except there's one twist... you're the bad guy. Let's be frank, being the villain is way more fun than being the hero anyway. A rookie supervillain named Crow is on his way to conquer the world, and plans to abduct all the princesses of the many kingdoms to fuel his royalty-powered death ray.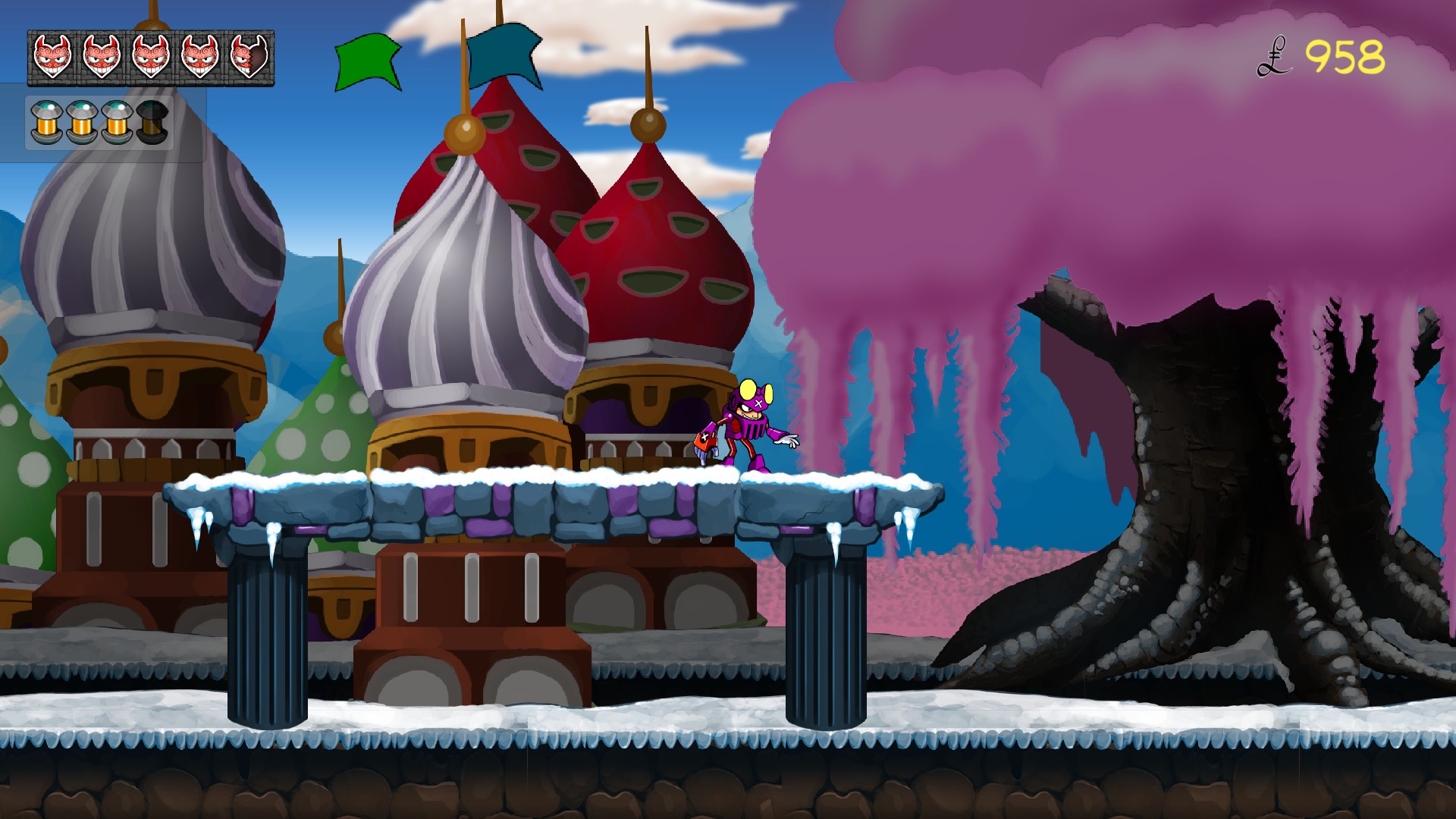 One of these kingdoms is the icy land of Winterdown, which has kind of a Russian aesthetic. It's the home of the dwarves and the warrior princess Ariella. As soon as you arrive you're treated to the Winterdown National Anthem. The lyrics sound like gibberish, but they're actually the princess's full name: Alisa Aglaya Anushka Ariella Alena Angelina Avdota Alexandra.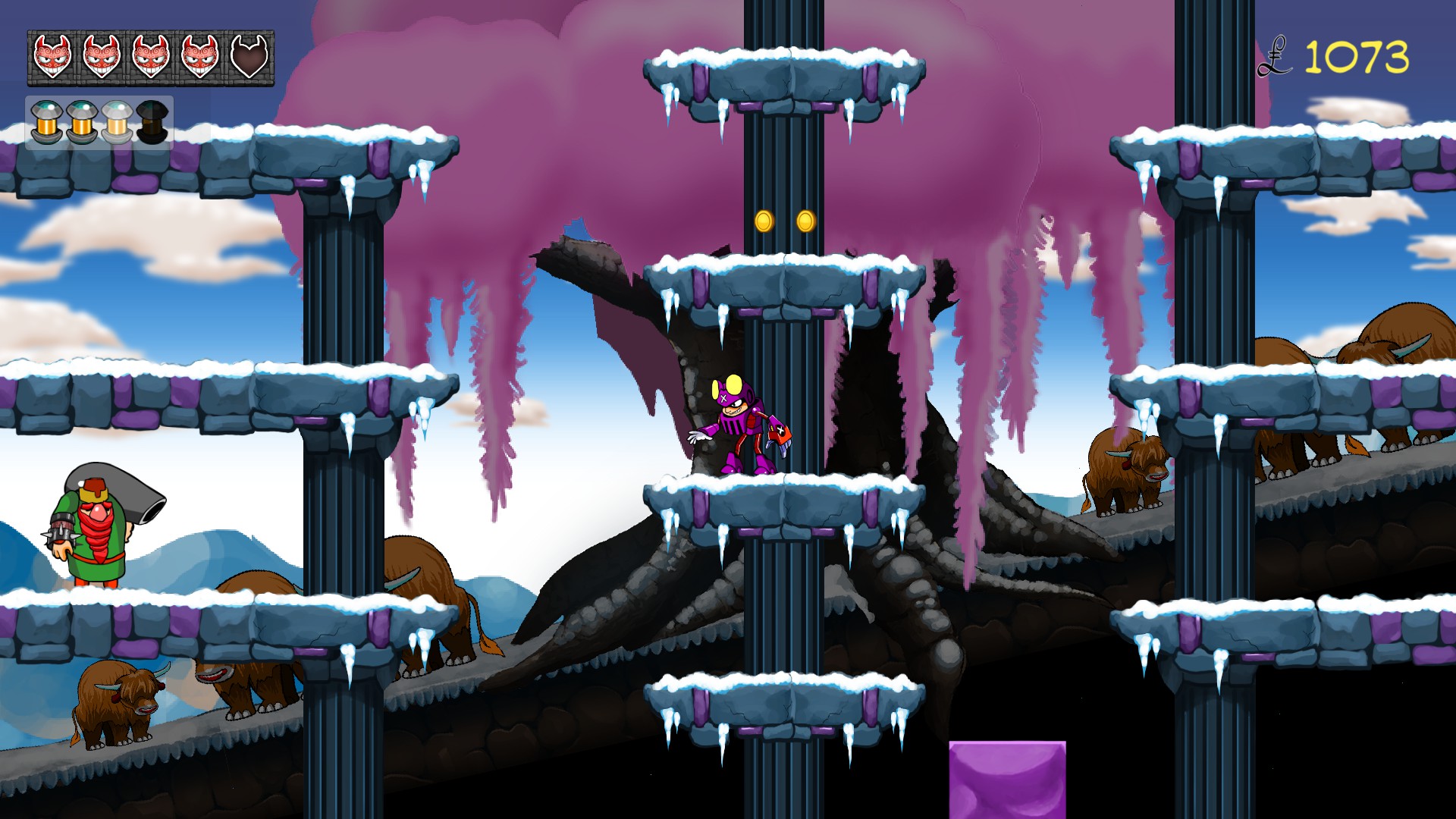 As he approaches the royal palace, Crow is met by a few guards. Some have cannons, others have throwing axes, but none of them is all that big a threat on their own. Getting inside isn't much of a problem.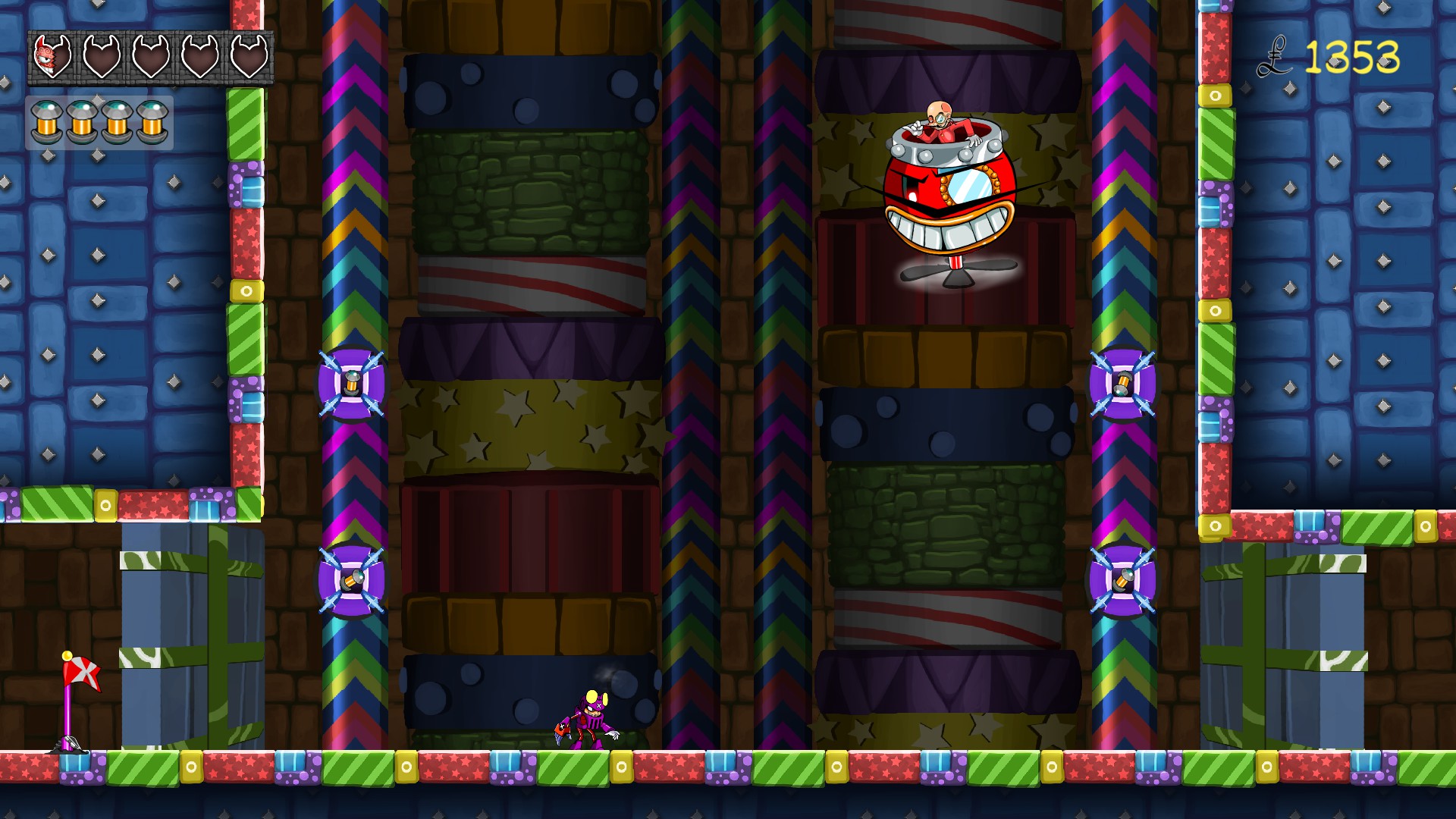 Once there, Crow encounters rival villain Dr. Mechano. This is awkward... After a short midboss battle, he flees, and Crow is free to capture the princess. Well, except...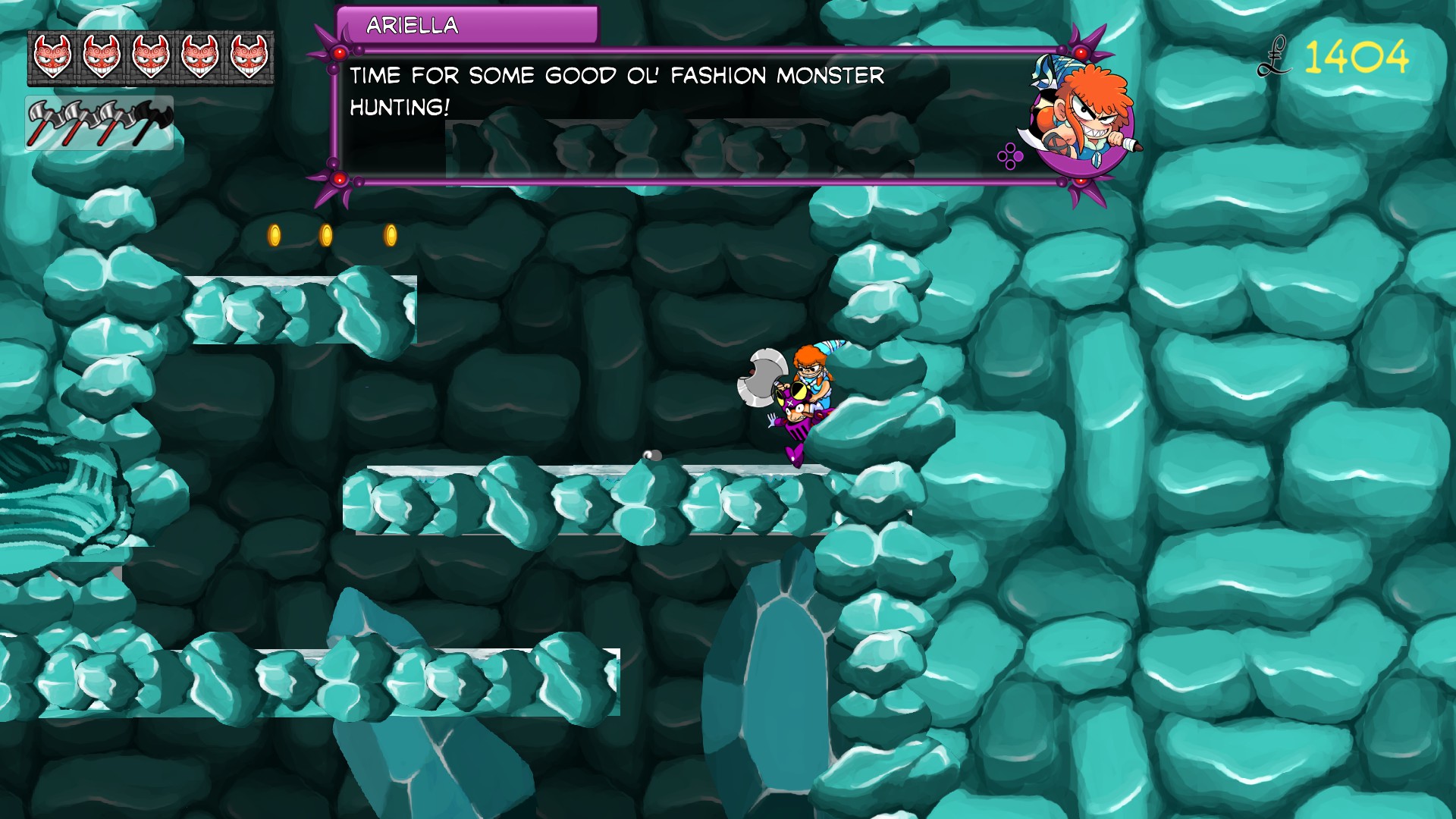 In Soviet Winterdown, princess captures you! Ariella decided to ride Crow through these ice caves, and there's not a whole lot he can do about it. While Ariella is on his back, Crow runs forward automatically, and you can attack stuff with her throwing axes. It's kinda frantic.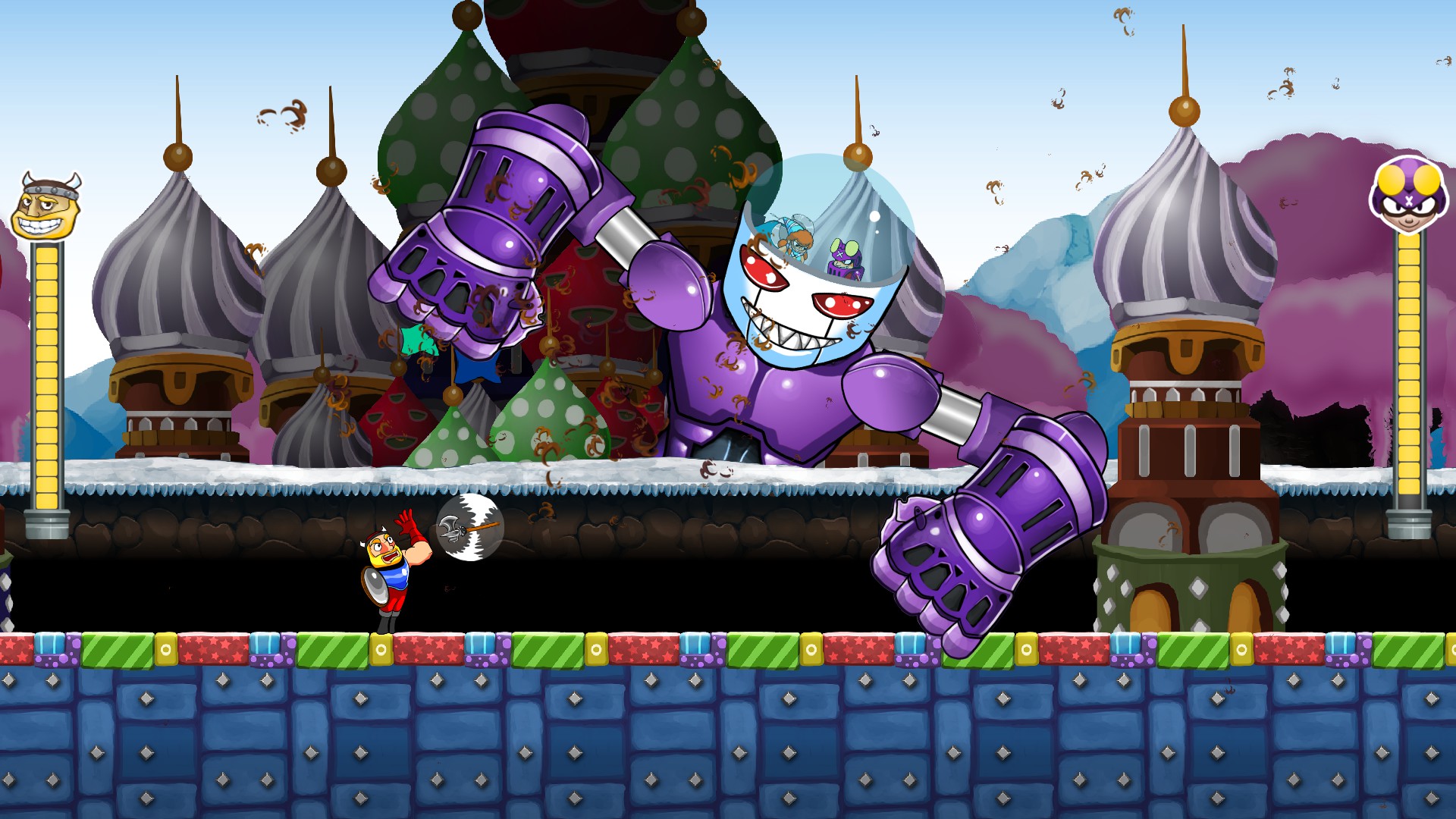 Once she gets bored of dragging you around, you're sent to the boss battle. Boss fights in this game are kind of an inverse from the usual tradition. Crow controls the giant robot seen here, and has to use its fists to stomp on the hero Guryon the Righteous. He's most vulnerable when he throws his weapon to attack you, though you do have to dodge out of the way first.
After defeating him, Ariella decides that being kidnapped is more interesting than hanging around her kingdom, so she goes along with Crow. It's debatable whether or not that counts as a victory for him, but at the very least it's one step closer to taking over the world.