Re: Mezzo's Obligatory Ice Level Month
Day 25: Mount Lanakila (Pokémon Moon)
Pokémon Sun and Moon are the seventh generation of Pokémon games. There's battling and trading and catching to do and there are Pokéballs and types and legendaries and things, but now it's in Hawaii! Yep, the new region of Alola is a bunch of tropical islands. Thankfully, unlike the last time they put a Pokémon game on an island region, they remembered to include an icy place. Also, for you people who just got this today or don't have it yet, SPOILER WARNING.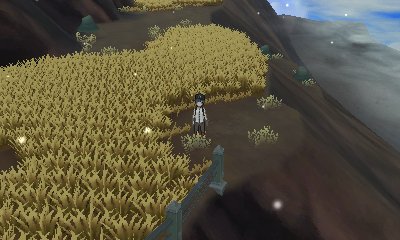 These aren't my screenshots, since sadly Moon (nor any other Pokémon game, apparently) does not let you save screens to Miiverse, and I'm not going to get a capture device just for this one day. Anyway, Mount Lanakila on Ula'Ula Island is the tallest mountain in Alola. Professor Kukui decides to make it the site of Alola's first Pokémon League, and once your island challenge is complete, invites you there to test it out.
That basically makes this area Alola's version of Victory Road. Actually though, it's nowhere near as much of an ordeal to get through as Victory Road usually is, being only a few short screens. Around here you can find lots of wild Ice types, naturally. Most have been seen in prior games, but one of the new ones is the Alolan variant of Sandshrew and Sandslash, which are Ice/Steel rather than Ground type. I picked up one of these of my own, named Coldsteel.
Coldsteel: <Pssh... nothin' personnel, kid.>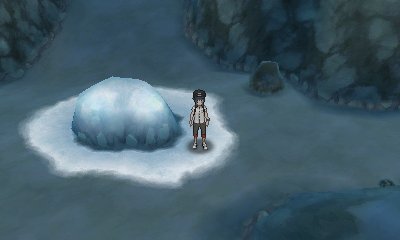 Also here is an Ice Rock that evolves Eevee into Glaceon and Crabrawler into Crabominable, a TM for Ice Beam, and the Ice-type Z-Crystal, Icium Z. This last one allows Pokémon to use the Ice-type Z-move, Subzero Slammer.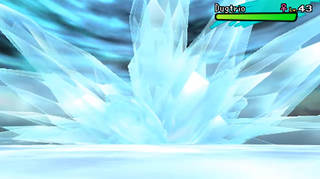 It's, well, pretty cool. It's also probably the last Z crystal you'll get, and thankfully one of the Elite Four is weak to ice.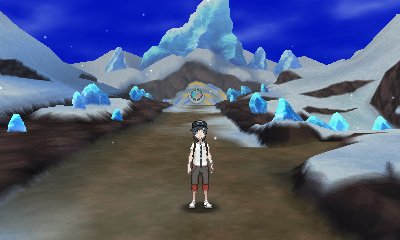 At the top, the Pokémon League awaits. Will you be able to defeat Alola's Elite Four and become its first Champion? I'm not going to spoil who they are, but I will say that despite the setting, none of them is an Ice specialist. Which is a shame, since, y'know, it'd be perfect for here.
The music for the ascent is an icy version of your typical intense Victory Road theme, and it's pretty fun.